Seasoned professionals to help guide your investment strategies and financial management opportunities
Julie Huth, CFP®, EA
Owner, President, Chief Executive Officer
Huth Advisory Group, LLC,
J.A. Huth & Associates, Inc.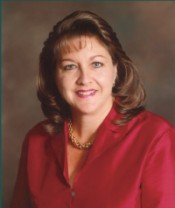 For more than a quarter century, Julie has been serving clients with accounting, tax and related services in Wisconsin's Fox Cities. She established her first company in 1990 to fill the need she saw for a company that would provide focused, relationship-based financial services to clients who felt out of place at large accounting firms, but still needed the help of a professional. She believed that taking the time to understand the unique needs of individuals, small- to mid-sized business owners and professionals and, more importantly, to build working relationships based on meeting those unique needs, are essential in providing services.
As her client base increased, so did the requests for expanded services such as investment and financial management opportunities.
"I didn't want to offer investment services until I knew I had someone in place who would spend the time and effort. . .provide the due diligence. . .and do the job the right way, the way people have come to expect from a Huth company. There is a level of friendliness, professional capability and willingness to work with clients that cannot be compromised. That's what we offer our clients. We have to remain true to that."
Julie graduated from Fox Valley Technical College with an Associates Degree in Accounting. She is a Certified Financial Planner ™ professional.
Prior to starting her own businesses, she was with Wealth Management, Schenck & Associates, Gaarder Miller and Tom Hoffmaster.
She is a member of the Financial Planning Association of Northeast Wisconsin.
Julie is very active in her community, currently serving as board member and past president of Boys & Girls Club, board member of Neenah Rotary and University of Wisconsin – Fox Valley Foundation and a member of the Fox Valley Technical College Advisory Committee. In addition she has held leadership positions with the Financial Planning Association of Northeast Wisconsin, Wisconsin Women Entrepreneurs, Appleton Downtown Business and Professional Women and Appleton Medical Center Auxiliary Volunteers and was active in Quarry Quest and Highlands PTA.

© 2007-2015 Huth Advisory Group, LLC All Rights Reserved 920.882.9400 Email Us
602 Waldoch Drive, Appleton, WI 54913 Disclaimer/Privacy